..
Summit Protests Turn Violent in Argentina
Associated Press
MAR DEL PLATA, Argentina - .... demonstrators angry about
President Bush's policies clashed with police, shattered storefronts and torched businesses
....
The protesters, armed with large wooden clubs, began smashing windows and setting at least one bank on fire ....
....
residents — including elderly people and children — fled as protesters launched rocks with slingshots and threw sharpened sticks at police ....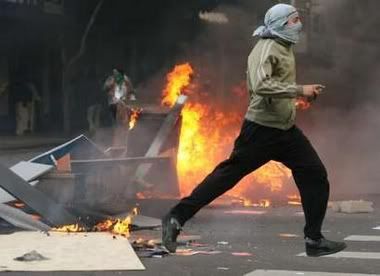 nike .... just do it
discus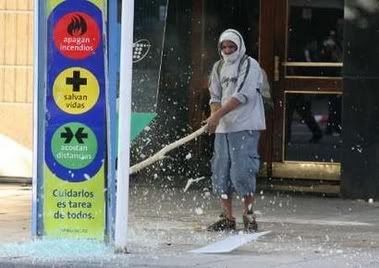 baseball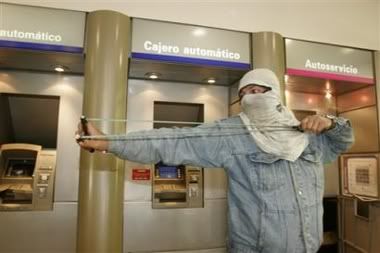 ATM archery
(tear gas cannister) soccer
high jump