Cease Fire! I'm begging ......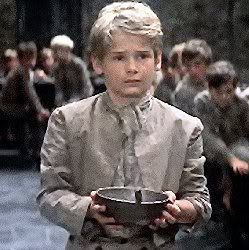 Stop the Escalation!!
So we excavate a real long tunnel ...... cross an international boundary ..... murder some human beings, and then kidnap another. Big fugging deal .... what's everyone getting so excited about? I mean after all, they were only Jews right?

If we had known those summb*tches would then show up with soldiers, tanks, jets and helo's? Well, we would have just tried to blow up another bus filled with people. You know ..... like we usually do.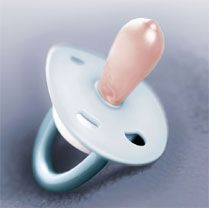 Cease fire, cease fire ..... this fully militarized war thing sucks, big time. I mean it isn't any fun when they fire back.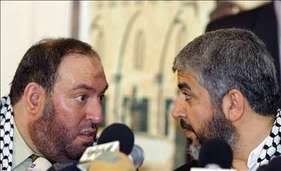 No ..... I'm the biggest Jew hater. No you're not! Am too!!
Yes please, do bring me some more little girls. I'm the Supreme Leader .....
Haniyeh shouldn't get more than me. That's bullsh*t!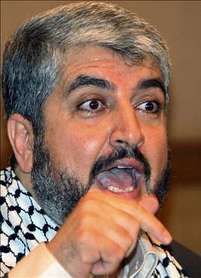 In fact, bring me one right here, right now. On her knees. And if you can't get me a little girl, a little boy will do nicely. Thank You Very Much. Did I say I was the Supreme Leader? You don't believe me .... well that's what Reuters calls me. And they should know.
What can I say ..... this Supreme leader stuff, you know JoooKilling is hard work (wink, wink).
Besides, if little girls were good enough for Moe, Homm, (&) Ed. Well you can darn tooting bet they're good enough for me. So there.
I did say I'm the man, didn't I?
Why even

the Washington Post

has very graciously agreed to air out my smelly drawers.
Man they even included the quotation marks that I used around the word
kidnapped
. Bless their little MilitantRadicalMuzzySympathizer hearts. Every one.
But dammit, where's Kerry or Kennedy when I need them?