Mysteries of the Liberal Mind Unlocked
Institute unveils full atlas of mouse brain
SEATTLE -
A brain institute funded by software billionaire Paul Allen says it has completed its first project: a map of the mouse brain down to details of individual cells.






The new Allen Brain Atlas is being made available online without cost to neuroscientists studying brain circuits and chemistry. The formal announcement of the mouse brain atlas' completion was made by the Allen Institute for Brain Science on Tuesday in Washington, D.C.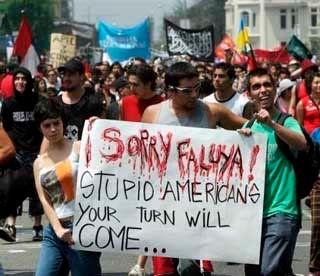 4:30 a.m.
D Day
, minus six months, and counting.
Russian Fuel to Be Sent to Iranian Plant
Russia will ship fuel to a controversial atomic power plant it is building in Iran by

March

under an agreement signed Tuesday ....
5:45 a.m.
Hamas and Fatah Call Off Unity Talks

Rivals Hamas and Fatah called off top-level talks Monday on forming a Palestinian unity government that might ease crippling international sanctions, the latest indication of difficulties in bridging their ideological differences
..... But still agree to kill the Jew.
Israel bombs Gaza house after rocket hit: witnesses
GAZA (Reuters) -
An Israeli warplane bombed and destroyed a home in the Gaza Strip on Wednesday minutes

after warning its occupants to leave

. Witnesses said an aircraft fired at the house about 20 minutes after the owner had been warned to leave.
Bad Jews. Mean Jews. Mean, mean, mean. Cruel, just plain cruel.Warning them, giving them a choice to live, or die. Nervy dem Yids, I'm telling you.
IDF kills 5 Palestinians in Nablus
Earlier Wednesday, IAF aircraft bombed a home in the southern Gaza Strip town of Rafah, which the IDF said was serving as the cover for a weapons-smuggling tunnel between Gaza and Egypt.

The house belonged to Sammy al-Shaer, a weapons dealer, witnesses said. The IDF said it called al-Shaer 15 minutes before the strike raid and told him to clear out of the house, which he did, witnesses said.

There were no major injuries in the initial strike, which leveled the house. However, as children gathered to look at the rubble, a second airstrike hit the house, killing a 14-year-old girl and wounded seven other children, hospital officials said.

Ummm ..... that wouldn't be Gaza (hospital) officials now would it? I'm just askin' (wink, wink).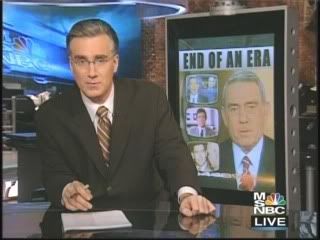 The Idiots have Crowned Their New King!

(Severe intestinal distress alert).
US World War I Soldier Buried at Arlington Cemetery
U.S. soldier Francis Lupo, who died 88 years ago in a World War I battle, has been buried with military honors at Arlington National Cemetery outside Washington. Lupo, had been listed as "missing in action" following an attack on German forces near Soissons, France in 1918. In 2003, French archaeologists discovered some of Lupo's bone fragments while working on a conservation project.
Welcome home soldier, welcome home.