Sh*t smells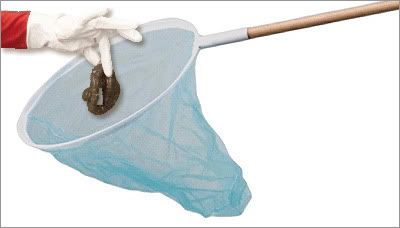 Oooh ... deep Elmo (tell us something we don't know). Yep, no news there. But, the attack on the truth, the willful benign neglect of integrity? Just plain stinks. And I will call a smelly turd, a smelly turd (Carolina Garcia, Editor/L.A. Daily News). Rather than remain quiet, or turn away in disgust.
Presented for your comparative olfactory displeasure ....
1)
L.A. Daily News, October 2005:

Bush motorcade leaves other folks fuming

One hundred Brentwood kindergartners, were all set to go see "The Wizard of Oz" on Friday when their first-ever field trip was blocked by the nation's 43rd president.

President Bush, his Marine One helicopter grounded by fog

, brought morning rush hour to a standstill while his motorcade proceeded from West Los Angeles through the San Fernando Valley to Simi Valley for the dedication of the Air Force One Pavilion.

Julie Fahn, a volunteer mom at Kenter Canyon Elementary in Brentwood .... "My poor children - they were so disappointed. They're all so sad. They were inconvenienced by a silly motorcade down Sunset (Boulevard)." .....
One glamorous Westsider suggested an alternate route for the president. Another wielded a sign that said simply, "

Impeach Bush

."



Like many from a region that overwhelmingly cast votes against Bush in 2004

, Page was critical of the president's decision to disrupt the nation's busiest freeway commute.
"Canyon parents, they are not happy with (Bush) right now," "He's not at the top of any list." "The kids did not see the wizard."
2)
Fast forward three years and a half years. A different President (of a different political persuasion), no mention (any mention) of traffic ... at all. Of the near complete shutdown of the Westside, city traffic being blocked, stopped, backed up all over the freakin place, even freeways ... of course the 405. Entirely fooging up the afternoon/evening commute for many hundreds of thousands. By design. And not content to let go slobbering all over the Prez's salami, the Daily News next hides the unctuous elites at play nature of the President's visit. Making it sound like a welcome, care free Sotomayor unveiling/promotion. As well the perverted amount of money raised for the Dems [deleting such passages entire (what a surprise)].

(Link for reference only).
B e l o w as published in today's atomic L.A. Daily News [article isn't online yet ... (if ever?)].
Obama touts economy, Sotomayor
(Note immediate difference in tone of banner/tagline)
LOS ANGELES –
President Barack Obama defended his Supreme Court pick and painted an upbeat vision of the economy Wednesday as he addressed major donors to the Democratic Party in Beverly Hills.

"It's safe to say we have stepped back from the brink, that there is some calm that didn't exist before," Obama told donors and celebrities at the Beverly Hilton Hotel. He said the stimulus bill that Congress passed three months ago is starting to improve the economy.

He also addressed critics of his choice of federal judge Sonia Sotomayor for the nation's highest court. Sotomayor has stirred some controversy by saying her experiences as a Latina from a struggling, immigrant family make her more sensitive to certain cases than more privileged people might be.

"A lot has been made about the Supreme Court and my criteria," Obama said in a 20-minute speech to 250 of the night's biggest donors. "I want people who have a common touch, who have a sense of what it's like to struggle."

He praised Sotomayor because she knows that "every once in a while, people need a hand up."

The president mixed optimism with caution as he thanked those who backed his campaign.

Obama supporters waved and cheered as his motorcade approached the Beverly Hilton, some protesters decried Tuesday's California Supreme Court ruling that upheld the voter-approved gay marriage ban. Some of them also urged Obama to repeal the military's "don't ask, don't tell" policy for gays.

The L.A. Daily News delegating/relegating coverage of the Prez's visit, to al Qaeda propaganda (AP). Can't be bothered budgeting gas, wage, pencils, and paper (and doing their job). None the less .... you can in fact go to the Daily News website, right now. And
BUY pictures of the President's visit
(strange that).
We ain't done yet ....
3)
Thinking maybe you'd avoid the near complete shutdown of the Westside? Perhaps maybe shrewd dude that you are .... take an alternate route (or better yet an alternate means)? You know, hop in the ole Citation,
Gulfstream or Bombardier and pop into (Monta)Ceeto for the weekend?
Good luck wit dat ....
LOS ANGELES —
The Federal Aviation Administration announced temporary flight restrictions on private pilots will be in effect in the greater Los Angeles area between early Wednesday afternoon and Thursday morning.

An FAA statement Tuesday said only airlines, law enforcement aircraft and air ambulances will be allowed to fly within a 12-mile radius of Santa Monica Airport between 1:15 p.m. Wednesday and 7:40 a.m. Thursday.

"During this time, private pilots will not be able to fly into or out of Los Angeles International Airport, Santa Monica Airport, Hawthorne Municipal Airport, Van Nuys Airport and Burbank Airport," the statement said.
Ain't life in the Obamanation grand? (Don't say we din't warnya).
----------------------------------------------------------------------------------------
Addendum, Friday, May 29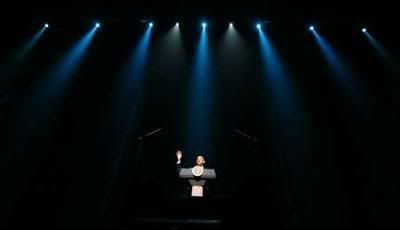 "(I'll)
put these first four months up against any prior administration since FDR
".
Really Obie ... ooh what a surprise [to see you think that you can still walk on water ( You Sir are deranged)].
More hope(lessness) & (non)change ...

.
(Via Drudge)
... sandwiched between political appearances, Obama squeezed in some quick public remarks on energy ... at Nellis Air Force Base. It was a key stop, because it gives the entire trip an air of official legitimacy and allows the White House to write off part of the trip under rules governing travel ...

"You've got to have some official (business) in the trip somewhere. It becomes almost a game to find some official function to hang the trip on," (Sepp said). The rest, though, is all politics. And, if history is any gauge, the American taxpayer will pick up a large portion of the tab ...
Newspapers? Say good bye ...

[buh bye (ya stinky/stanky scum)].
Plastic Logic, based in Mountain View (and Cambridge, UK), will start selling a sleek e-reader ... in the US next year. The device is the size of a standard sheet of paper (8.5 x 11-inch) and as thin as several credit cards, and weighs less than a pound ... There is no keyboard, just a touch screen and the rendering of the black and white images and text was clear and impressive.
Blah blah blah ...
(Via Drudge)
The president conceded that his administration "had our fits and starts. I've made some mistakes, and I guarantee you I'll make some more."
Yeah we know Barry, we know.