I Will Survive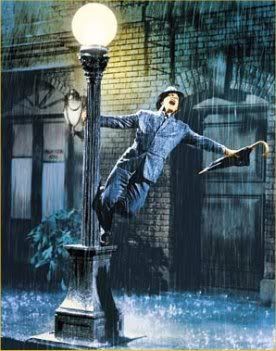 At First I was afraid
I was petrified
Kept thinking I could never live
Without you neocons by my side
But then I spent so many nights
Thinkin' how you Repub's did me wrong
And I grew strong
And I learned how to help Obie along
And so you're back, from outta space
I just walked in to find you here
with that angry look upon your face
I should have changed that stupid lock
I should have made you cancel your subscription
If I'd known for just one second
You'd be back to bother me
Absurdly laughable piece, in the

Sunday L.A. Daily News

, from "Editorial Page Editor" Mariel Garza.
Titled: Newspapers will still survive.
Geebus, why would I go online to read their sh*t? When the net has minds that Garza, and more an a few of their scribes, can't even begin to fathom. I subscribe to that local dreckfest for (count em) two reasons.
1) I like to read an atomic paper over breakfast [that is when the sad sacks can actually get it to me before eight fookin thirty, if at all (mebbe time to reconsider my L.A. Times disapprobation?)]
2) The Tuesday supermarket supplements, and the Sunday circulars/adverts [this Sunday's paper had a whole three inserts! (readers aren't the only ones who have caught on)]. And yes, Dennis McCarthy is a very nice bonus.
If Garza thinks people are seeking out their content online, in order to save a buck? Then yessum, they can indeed kiss their smelly little commie rag goodbye (but hey, let em pathetically keep filling up the atomic paper with endless references/links to online stories/features/polls).
People will pay what something is worth. And their content? Mostly AP propaganda and lies (even amazingly, some of the biggest L O C A L stories of the past twelve months). Which is worth exactly nothing. Incompetence rules the executive, editorial, and news depts. The ever shrinking (by the minute) paper is a joke. Garza's rant? Platinum proof thereof.
Good Luck Mariel, with your increased online readership (bwahaha).
P.S.
I only got to/through the first five paragraphs [I'm sure Mariel will understand (I was after all, eating breakfast at the time)].
P.S.S.
Without the atomic version, it is impossible to call the Daily News on all of their bullsh*t. Articles/stories that one may care to link/reference .... disappear in a matter of mere days. Almost without exception. So as not to appear one hand clapping, here be the first four to five paragraphs:
The conservapundits and their followers are having so much fun dancing on the supposed grave of the supposedly liberal mainstream media newspapers, that I really hate to ruin their fun.

The financial troubles of newspapers must seem like divine justice after having to watch the nation's Fourth Estate fawn over Obama and make fun of John McCain's every move. Fox commentator Bill O'Reilly could barely contain his glee over the news last month that the Seattle Post-Intelligencer would stop printing and go online-only. He declared that newspapers were finally getting their comeuppance for being so liberal.

It's a good sound bite, and conservative pundits have milked it quite thoroughly. It's just not true.

Yes, the nation's newspapers are feeling the economic downturn, just like the auto, retail, travel and any other industry that relies on people spending money. But while American newspapers might be losing money, they aren't losing readers. In fact, most online news sites are seeing record traffic, the L.A. Daily News included.

Americans still want us, just not in the right way. The paid, subscription kind of way. All of you who are reading this online (you know who you are) for free, are the reason that newspapers are struggling.
P.S.S.S.
I hear GM is offering car buyers protection against job loss (no Mariel, no need to thank me).