Pssst ..... wannna buy a watch? (Let's go shopping).
We'll, I was bored out of my gourd this early a.m.. Couldn't bear to look at the news or visit any other sites. So ..... I went over to Overstock.com, and looked at watches. All ninety one f*cking pages (twenty four watches per page). So, now you don't have to. The sweet deals from last year are mostly gone (good stuff won't last forever, and Christmas did just pass). There's some new goofball stuff, and even some pricey frou frou in the last ten pages.
My picks:
Cute Fila Chrono (rectangular) $44.
Oblong Bulova, strap. $99
It's not a Timex.
Classic Seiko Diver, automagic (not electro) $161.
This is the watch that Dubya wears.
(Just keeding).
Obviously, this one IS black (and the other blue. So I'd ask beforehand).
With bracelet instead of rubber.
Plain Jane/no pretense for $464.
Ebel with a little more personality (and bracelet), $550.
When you want to wear your weenie on your sleeve (instead of in your pants).
Monaco, white face, 18k, forty seven hundred.
Anyway ..... if Rummy calls, let him know would you Please, that I'm gonna go out to breakfast, and then stop at the supermarket for some groceries afterwards. Tell him any plan is fine by me, just as long as Iran's little nuke party is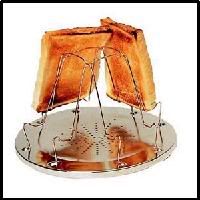 (Rock and roll, lock and load).
......