Its a beautiful day in the neighborhood.
'Prophet cartoons spark more deaths and riots'

Libyans ..... set fire to the Italian consulate in Benghazi yesterday in a riot that killed at least 10 people ..... The rioters hurled rocks and bottles at the consulate in Benghazi, and then charged into its compound and set fire to the building. Police with Kalashnikov rifles fired live ammunition and tear gas at the more than 1,000 demonstrators .....
Libya.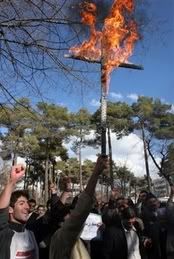 Iran.
Hong Kong (those damn fookin Jooos causing more trouble again).
London.
New York.
Pakistan.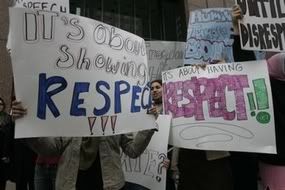 Los Angeles.
Last week's signs.
(This space for rent).