'Osama bin Laden, explode Copenhagen'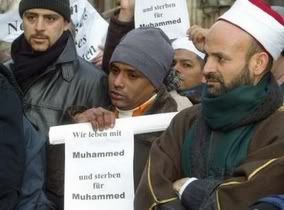 "We live with Mohammed, and die for Mohammed."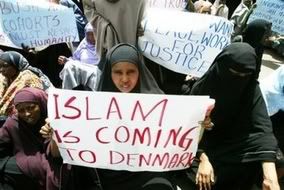 You know, I thought I heard a rumour?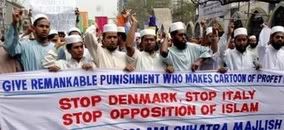 Remarkable (click here).
Outside Darwin's waiting room.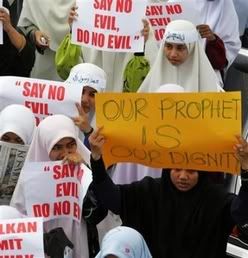 "Say no evil, do no evil."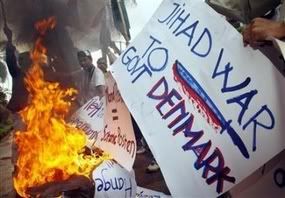 Ooops.
"When will there be a law against Islamophobia?"
What makes you think we're afraid of you? Maybe you should look southeast, in the night sky, towards Iran. I've got a pretty good hunch you'll be able to see a nice bright glow ..... sometime in the next couple of months (why it makes me all warm and fuzzy just thinking about it). Though as I've said before. I wouldn't call it a phobia, kind of more like a desire.
'Only with Islamic leadership the infidels will not dare to insult the Prophet and Islam.'
O.K., you got me there. Howard Dean hasn't said a single thing about running again. And Momma Moonbat said she isn't running for the senate. Who does that leave?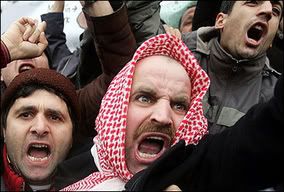 O.K. then, I guess we're all ready for a song then? Yes indeedie. O.K, here we go, join with me now, sing it ..... Kumbaya my lord, Kumbaya ....... Kumbaya my lord ....