Pootie Poot Poops
Someone yells duck as head Russian monkey flings doo.
Putin, in a joint press conference in Madrid with Spain's Prime Minister Jose Luis Rodriguez Zapatero, said Thursday that Russia did not consider Hamas a terrorist organization.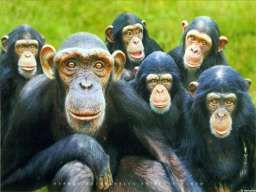 Undated file photo: Putin earlier in his career, while KGB head.
And in a sign of assimilation to country head, hamas announces new plans.
Displaying the first clear signs of leadership over the Palestinian Authority, Hamas leaders said Wednesday they plan to make the Palestinian economy independent of Israel's.
a-Zahar seen here announcing the start of Palestine's new 'Pull my Finger for a Quarter' campaign. a-Zahar was optimistic about the new attempt to push start the Palestinian economy. He said that should European tourism to Gaza improve, that the campaign could be modified to include 'Smell my Finger'.
In the interim, fifty dollars will be offered to any Pale who assaults a Jew. One hundred for battery. Two hundred if the victim is hospitalized. Five hundred if the victim's photo is shown in the news. One thousand dollars cash will be paid for loss of limb. And as always, lifetime pensions are offered to the families of Palestinians who die while murdering a Jew.