Hi Mohammed Deif Here .......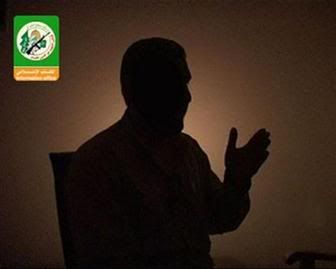 The reports from the dirty Yooze, that I'm dead or mortally wounded are false.
Sure, a few years back they also said that they had poked my eye out with a stick. But those were just more Joo lies.
I actually cut myself shaving, and as you can see, I'm still a very handsome Joo babykiller. And of course, as you can see, I'm also smiling. Why? Because my dear brothers in arms, the New York Times have not failed us again. Calling Israel's response
escalation
, utilizing
warplanes
in a
military operation
. But our murdering blood sucking ways are petty
assault .... leading to fighting
.
Praise Allah, I love those cute leetle fifth column beetches. I really do.
Well yeah sure, they did fugg up my ride a little. I cannot tell a lie (I'm over my limit for the day). And you know what? I just had it washed at Ahmed's Mercedes Massage in Gaza City. Twelve fuhkeen dollars, can you believe that? I can't. Some more infidel Joos are gunna die I'm telling you. My car ........ those b*stards!!
Some other chatty Cathy said I wuzz paralyzed. Also not true.
Or even that something happened.
To my package.
Let me make this perfectly clear. O.K.? This is a vent hole.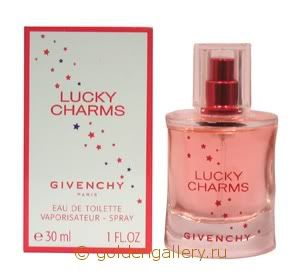 And I've still got me ....
O.K., I did get a scratch or two. Doesn't mean I'm going to change my name like some have already suggested.
No Sir.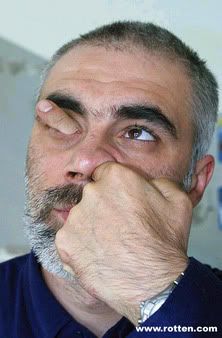 And we're gonna be back to serious Militant Radical Islamic sh*t in no time at all.
Anyway, as you can see, this week's word is love. Which I have nothing but. For the New York Times.
They go something like a thousand or more words on the Mumbai train bombings. And don't use the word Muslim, or the word Islam even once. I said I love them didn't I? You Americans are so lucky to have an old gray lady like that, she can really put out. Holy mackerel what a whore!
Sincerely Mohammed Deif, Jew Killer Extraordinaire.
The Mudville Gazette

's Open Post