Live ... from New York, it's Saturday Night Rammadan!
With guest hosts Ayman al-Zawahiri and Osama Bin Laden.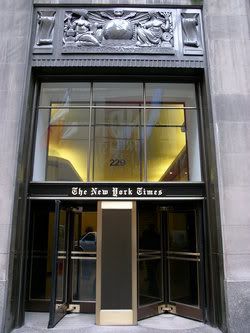 From our fifth column studios in New York.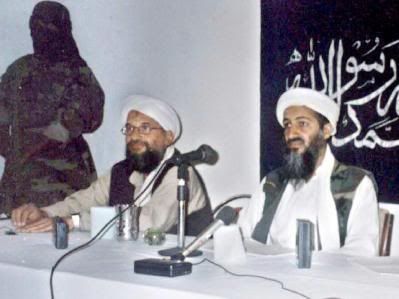 Hi ... Osama here with the Z-man. We've got a really big show planned for you, our special viewers.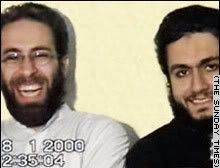 We've got a special video from Mohammed and Ziad,
for you to watch as well (called clip #4)

.
A real couple of cut-ups those two!
So again, let me welcome you many millions of American infidel pig dog Jews to the telecast. It's going to be a real blast. Many people who don't read the New York Times, the Washington Post, the Los Angeles Times, Reuters, or watch CBS, CNN, or ABC. Just don't know how cool Militant Radical Islam is. But in tonight's broadcast, we're going to show you a little joy of the jihad.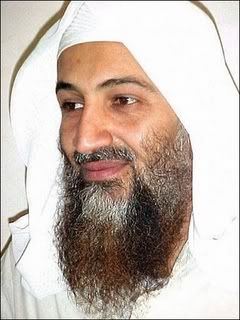 Some say I am a hero or a prophet, or even a G*d (Thanks all you fifth columnists and cute little nihilists). But really, I'm just a man. And you know .... it is great to get out of the cave, and enjoy some fall weather here in the Big Apple. On with the show!
But first let me give a shout out to my main squeeze, back in the Stan, Baaahbara. Hey girl, Osama will be home soon.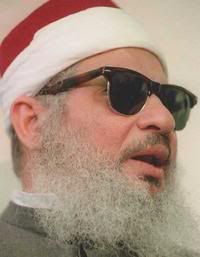 And I'm real excited to tell you about our special musical guest ..... Blind Sheikh yer Bouti and the Chorus of Seventy Two Virgins. We'll be right back after the break .....
Hi, welcome back. It's that time of the show, where you the audience member, get to ask the Z-man or me a question.
Hello, like you guys are my idols, ya really rock. Anyway, my question is ..... back in the Stan, when you're caving it, and have to squat. Which hand do you use?
Ummmm, uh ...... the left. Why do you ask?
I couldn't find it in the Quran, Thank You.
You're welcome. Allahu Akhbar.
Gesundheit.
Next question please.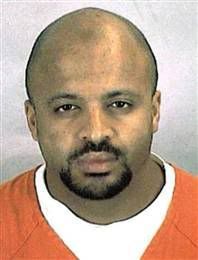 Hellooooo Osama Doood! Listen ..... my twelve year old niece has really hairy arms, and well it's kind of a turn off. What do you recommend?
Z-man you want to take this one?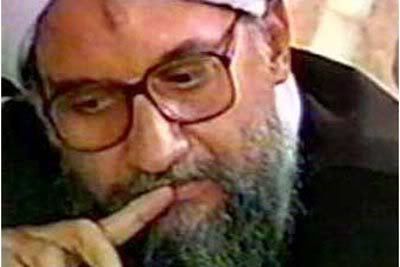 Hmmmm ... that's a really penetrating question. My wife Fatema is also so afflicted. But her father told me on our wedding day, that he got used to it. And said that so would I [he was right .... peas be upon him].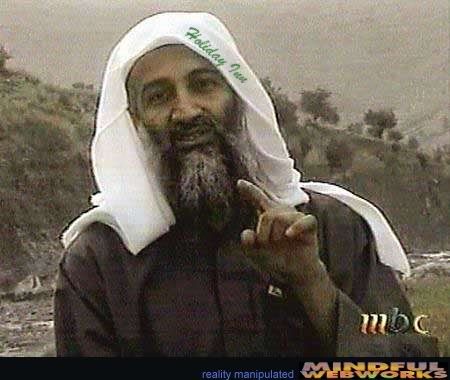 Next question?
Yes, hi Mr. bin Laden and Mr. Zawahiri. I bought your new t-shirt, but it's the wrong size.
I was wondering if I could exchange it?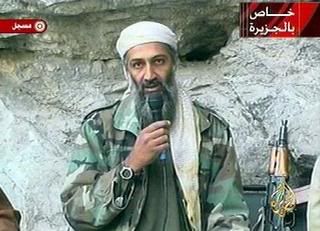 Of course. Allahu Akhbar.
Gesundheit.
O.K. ... last question.
Yes, Mr. Osama Sir. The rightwingnutbushmcchimpyhitlers have been making fun of my recent behavior, after I wasn't diagnosed with Anthrax .......
let me finish if I may please Sir.
Well to compound matters, word also got out that I pee sitting down.
Dude, like um you are so f*cked. Which mosque do you attend? I need to have a word with your Imam. What kind of jihadi are you? Pee sitting down ..... hey seus fookeen keyriist!
We're are like so outta here.