Because a Heepy's Such a Terrible Teeng to Waste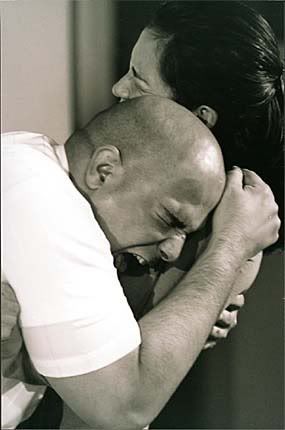 Billy Cottrell, the brilliant, award-winning former Cal Tech student
who has served 67 months in California prisons for his supporting role in a 2003 ecoterrorism act that turned dozens of gas-guzzling cars into burned-out hulks at car dealerships in Arcadia, Monrovia and West Covina, will be required to serve between 18 and 33 more months in prison.
In court several days ago, the tall, thin 29-year-old Cottrell was clad in white socks, brown sandals and an orange prison jumpsuit — and shackled with a brass chain slung around his waist. Upon hearing the sentence, he hung his head but otherwise showed little emotion. Family and friends in court at the Roybal Federal Building sobbed silently and hugged each other after hearing the news they had long dreaded.
"I'm devastated," said Bruce Lloyd Kates, a close friend of the Cottrell family who has attended all of Cottrell's court appearances during his five-and-a-half-year stint in the federal justice system. "We're all devastated. ... Billy is a mathematical genius, possibly the next Einstein, but physics is a young man's game and his best years are being wasted away in jail because he did a little spray-painting. He was duped into this because of his Asperger's syndrome, but the jury never got to hear about that — and now a jury never will."
______________________________________________
Youtube direct link/URL
So umm nuanced .... yeah nuanced
(and the goat you rode in on Bambi ....)
.
Coming soon, to a neighborhood near you

(you have been warned).