Cindy Sheehan Announces Nuptials
.
To Mike Whitney (former program director of the Snohomish County Democrats of Washington State).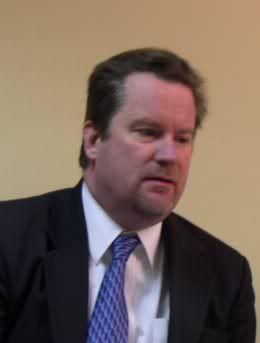 Mike Whitney: Fox reporter kidnappings justified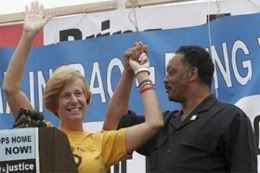 News agencies are reporting that Jessie Jackson, will officiate at the ceremony ......
Howdie Doodie will give the bride away ......
Hugo Chavez is mentioned in the wire reports as being the best man.
And Michael Moore is listed in the announcement as both catering supervisor and food guardian. AP mentions in their report, that he will also be filming his latest documentary during the reception, titled: Food and Me.
Mel Gibson confirms that he was invited to the wedding, but his spokesperson says he will be unable to attend. Mel, seen here at an AA meeting on his patio in Malibu. Has been keeping a low profile of late.
Rob Reiner wasn't invited. But then no one gives a flying hop skip and a jump at a donut, what he says.
P.S.
Should anyone be surprised that network TV types, and Hollyweirdsters don't have a clue?
P.S.S.
Don't say I never gave you nothing ....