Its a Beautiful Day in the Neighborhood.
'They called me Jewish garbage'
Rodrigo Goldberg, the non-Jewish Chilean striker who starred with Maccabi Tel Aviv from 1997 to 2003, won two cups, and later moved back to Chile to play for Santiago Morning. Made headlines last Saturday in Chile after fans of Palestino, a Chilean team set up by Palestinians in the South American country, mistook him for a Jew and hurled racist comments against him.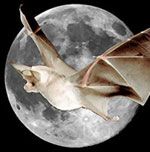 'Democrats: No Single Message Sums Us Up'
NEW ORLEANS -
Ask Democratic leaders to identify their party's election-year message and you get everything but consensus. Ahead in polls, Democrats are divided over whether they already have - or even need - a national theme that tells voters exactly where the party stands.

"One message? Hmmm. I don't know. Let me think about it," Alvaro Cifuentes said after a long pause. Several minutes later, the head of the Democratic National Committee's Hispanic Caucus said, "You can't try to simplify your politics with a slogan. You can't."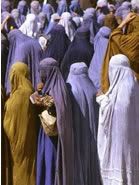 'Muslim Women Want Single-Sex Workouts'
LINCOLN PARK, Mich. -
About 200 Muslim women who have memberships to the Fitness USA chain of athletic clubs have signed a petition asking the gyms to provide separate exercise times for women and men. The women are asking the chain (for) single-sex exercise days for the entire gym or to put up a divider so men and women cannot see each other while exercising. "In Islam, there are codes of modesty for both genders," said Ammerah Saidi, 23, of Dearborn.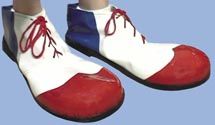 Where is Jack, and what have you done with him?

'Iran with nuclear weapons unacceptable - France'
PARIS (Reuters) -
The prospect of Iran with a military nuclear capability is unacceptable, French President Jacques Chirac said in an interview with an Egyptian newspaper published on Wednesday. Chirac, who is due to visit Egypt on Wednesday, also told the state-owned daily al-Ahram that Iran has a worrying missile programme.

"Iran's current attitude is a source of worry for the region and the international community," Chirac said. "Moreover, Iran is following a worrying missiles programme." "More than ever, the choice is in the hands of the Iranian leaders. They must understand that for the international community, the prospect of an Iran with nuclear military capability is unacceptable."

1300 A.D. .. 1400 .. 1500 .. 1600 .. 1700 .. 1800 .. 1900 .. 2006 A.D.
Muslim students 'being taught to despise unbelievers as filth'
The Times has obtained extracts from medieval texts taught to the students (at a British college) in which unbelievers are likened to pigs and dogs. (And) which describe nonMuslims as "filth". The texts are taught at the Hawza Ilmiyya of London, which has a sister institution, the Islamic College for Advanced Studies (ICAS), which offers a degree validated by Middlesex University.

The (students) spend two days a week as religious students and three days on their university course. The Hawza Ilmiyya and the ICAS are in the same building at Willesden High Road, northwest London — a former Church of England primary school — and share many of the same teaching staff.


Drink to me, drink to my health. You know I can't drink any more.
'Young man flogged 74 times in public in Iran for drinking'
Tehran, Iran, Apr. 20 –
An Iranian man was flogged in public in the city of Karaj, north-west of Tehran, for drinking alcohol, a state-run daily reported on Thursday.
The man, identified only as Afrasiab H., was flogged 74 times on Wednesday morning, the daily Javan wrote. The sentence was carried out in a public in the district of Mohammad-Shahr.
6:27 p.m.
G*d Bless Daniel Pipes. I often laugh at the descriptions of Mr. Pipes, laid at his feet by members of the moonbat brigade. Such unknowing idiocy can only be laughed at. But these are serious times, and these are serious matters. For his place in our midst, we can only give a resounding Thanks.
'CAIR Backs Down from Anti-CAIR'

In a stunning setback, the Council on American-Islamic Relations' defamation suit against Andrew Whitehead of Anti-CAIR has been dismissed with prejudice, CAIR suffering a humiliating defeat.

The Anti-CAIR website reports a "mutually agreeable settlement," (the terms of which are confidential). However, Whitehead notes that he issued no public apology to CAIR, made no retractions or corrections, and left the Anti-CAIR website unchanged. CAIR had complained about Whitehead calling it a "terrorist supporting front organization … founded by Hamas supporters" that aims "to make radical Islam the dominant religion in the United States," and "dedicated to the overthrow of the United States Constitution and the installation of an Islamic theocracy in America."