Democrats aren't as stupid as they seem.
'Bush Censure Getting Little Support'
(AP) WASHINGTON
Democrats distanced themselves Monday from Wisconsin Sen. Russell Feingold's effort to censure President Bush ... preventing a floor vote. A day of tough, election-year talk between Feingold and Vice President Dick Cheney ended with Senate leaders sending the matter to ... committee.

Republicans dared Democrats to vote for the proposal. "Some Democrats in Congress have decided the president is the enemy," Vice President Dick Cheney told a Republican audience in Feingold's home state. Even as he spoke, Democratic leaders held off the immediate vote ... Sen. Dick Durbin, D-Ill., said he didn't know if there ever would be one.
Feingold, seen here in a candid moment, letting Santa know early, what he wants.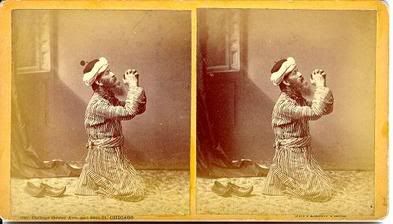 A recurring theme in Democratic politics and politicians.
(Deanie also letting Santa know 'bout his lil' weenie).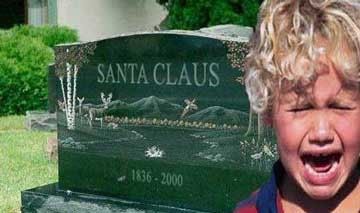 Someone please wake all these lil' Tchaikovsky's and tell'em thuh nooz
The writing is on the wall
'Sales of LCD TVs surpass CRTs'
Market research firm DisplaySearch said in a recent report that LCD televisions have overtaken CRT-based televisions on a revenue basis. The report was based on fourth quarter sales figures from 2005: According to DisplaySearch, LCD TV shipments grew 137% versus the previous year and this is the first time that LCD revenue has beat that of CRTs.
If you build it they will come

Democratic Underground launches Cheney for President campaign.

Israel finally recognizes Hamas as the duly elected leaders of Palestine
'Israelis storm Palestinian prison'
Israeli troops have raided a prison in Jericho in the West Bank, demolishing buildings and killing at least one Palestinian guard. A jailed militant leader whom Israel wants to arrest is refusing to give himself up.

An Israeli bulldozer could be seen demolishing walls outside the prison where a number of Palestinian guards and prisoners including Ahmed Saadat, leader of the Popular Front for the Liberation of Palestine, are still holed up. An Israeli army spokesman said 182 people had been taken from the prison and were being questioned, including 26 wounded.
Dawg .... maybe pull up a chair, this could get innerestin' :-)