Good Evening .... and Welcome to the 1st Annual Kim Jong Il Telethon!
.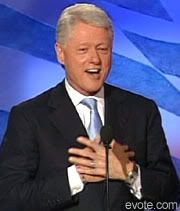 Hello I'm your host with the most, Bill Clinton. Yep uh huh thazz rite ..... the Lib Boss Man!
(applause)
At least until the missus officially tosses her keffiyeh into the ring. Then she'll own all my pants.
(laughter)
But enough about me. We're gonna have a rip roaring time here tonight, helping my good friend .... someone who needs no introduction, Kim Jong Il.
(applause)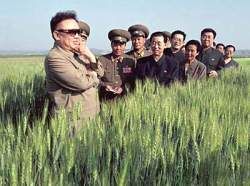 Truly a man who is outstanding in his field. But .... do to sanctions that are now being imposed, will no longer be able to enjoy cognac by the tankard.
(boooo .... hiss)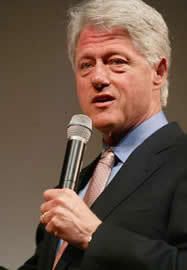 I know, it kinda brought a tear to my eye too. So us few, us proud Defeatocrats have gathered together this evening to show our support for Kim.
Here at the live telethon studios, we're going to sip a few Cuba Libres .... and let it all hang out. To bring you one humdinger of a show. And while you, our TV viewing audience are being entertained at home ....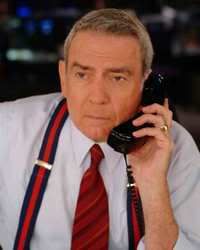 Celebrity operators will be standing by to take your pledges.
A bottle, a case ..... whatever you can afford? Perhaps you don't live near a BevMo outlet? Possibly they're out of Remy Louis XIII. Maybe you live in New England? There's no need to feel left out. Kim Jong will also be experiencing a shortage of lobster too. So, you Maine types can call in with your clawed donations as well. Live in the Caspian region? Some caviar will really help us out here tonight (no Servuga please).
Now here is the really sad part, Kim's elite sweeties are going to have to do without French perfume. Because of the evuhl rethuglican embargo on luxury goods. I know I can count on you, my Dear Friends in Beverly Hills, Bel Air, Malibu, RPV, and the Palisades. To kick in a quarter oz, a whole oz, or more of feminine delight. You Montecito types don't be shy now either. Shoot, I'm betting there's a blue blood liberal or two, still hanging out in Hope Ranch as well.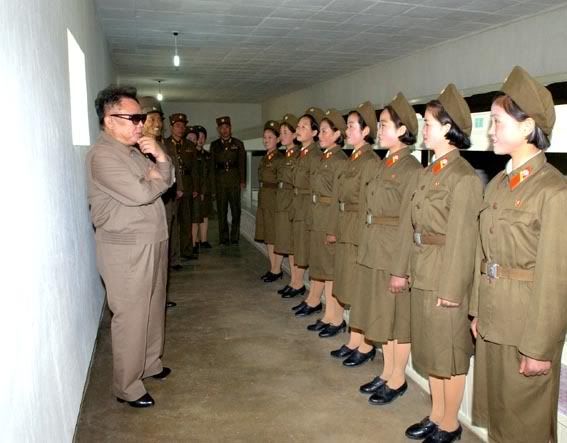 Give generously please so that Mr. Il can get his fill! I Thank You, and his johnson will thank you. G*d Bless.
O.K., let's all meander together over to the switchboard now, and see who's calling? Join me please .....
O.K. our first call .... Mr. Hugo Chavez is donating a signed copy of his new DVD, live at the U.N. titled What is That Smell? Thanks Hugo you're all right. I don't care what Danny Glover says about needing to go to the clinic.
George Soros donates his old Gulfstream V, so Kim can commie in style.

What a guy George!
Here I see Mahmoud Ahmadinejad has donated a million barrels of oil to lift Jong's lugubriousness. Way to go Moo Moo! Hold it ...... you say you're not done? Beluga? Two pounds? Moo Moo you just take my breath away you little mooselimb deevuhl you.
And we have Khaleed Meshaal on the line right now. Hey Khaleed baby, what it be like? You're going to donate Clichy-sous-Bois, Arhus, Malmo all the other no go zones in Yurrup? Wowie zowie Khaleed, I don't know what to say. What's that? You don't want those sh*tholes anymore anyway ......
you're coming to America?
And you say

London is going to be an inferno in 2012

anyway ....
Well hot dog dude! What's that? ...... ... Come again (I love saying that).
You're already here? Dang that was fast boy.
Well I say it's time to fire up the band. What do you at home say? Hit it boys and girls!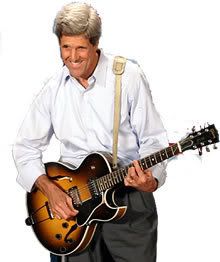 and sweet
sweet surrender
is all that I have to give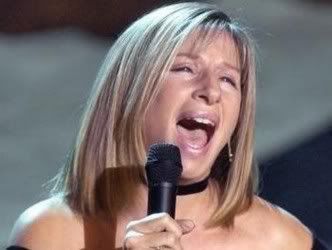 I only hope
that I won't disappoint you
when I'm down here
on my knees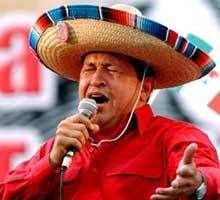 sweet
sweet
sweet surrender
Diggit!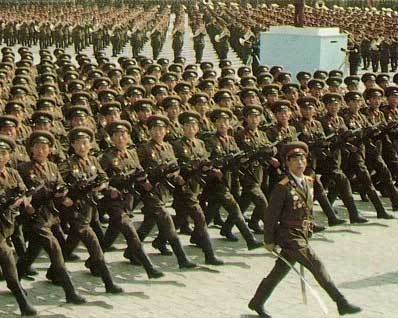 Go man go! Goosestep your partner round and round and dosey do ..... we'll be taking a short break now, but of course celebrity operators are standing by. Call with your pledge now!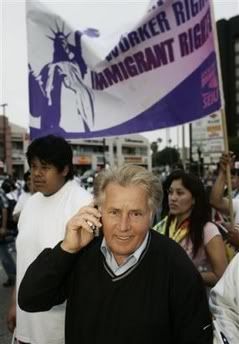 Now that we are back from the break, man oh man do I have a treat for you! Always Al's favorite, here they are now, live ....
(applause)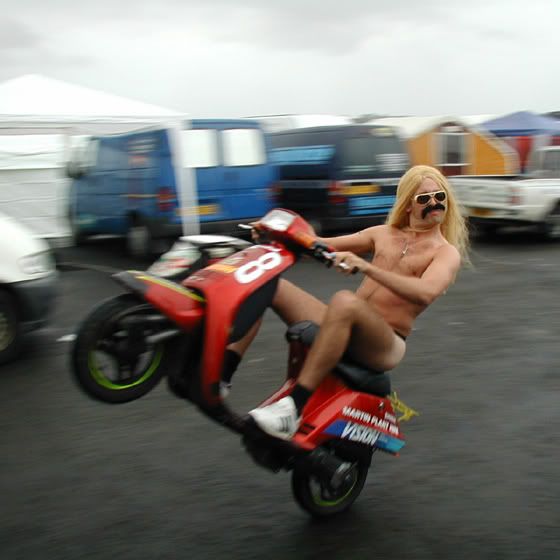 The I'm on Ecstasy precision motorcycle drill team .....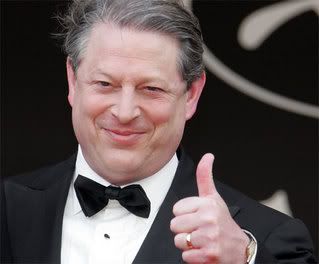 Well it's been one heck of an evening hasn't it .... and well I'm feeling a little petered out. We're going to wind the show up, but we have one final treat for all of you. So join with me now, a big hand for live .... via satellite, the one the only Kim Jong Il !!!
(applause)
Hello Kim.
Kim?
Can you hear us Kim?
(What's he looking at?)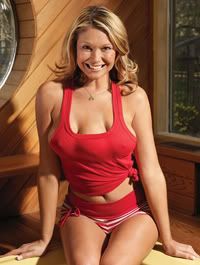 Inbound:
Dr. Sanity/Carnival of the Insanities
,
Lago in the Morning/NewsRadio 1360

(10-23-06)
,
Fausta's blog
.