Obey me!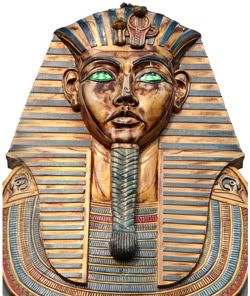 America ... no longer a representative democracy. A republic. There is no free exchange of ideas in a common arena anymore. And yeah ... Republicans are racists! (Don't ya know).
Conservatives .... why of course they are terrorists!
Ideas are meaningless.
Thought, free speech ... an impediment.
To the lying sack of sh*t Pharoah. Where nearly all the mainstream avenues and platforms of communication,
are under his complete control.
And those Americans who dare to utter even one contrary syllable?
Are told to STFU.
Beaten even.
Time was, in America. Ideas were left to sort themselves out. Compete on their own merit (or lack thereof). Generally the deal was, the best idea won. Hopefully anyway. If not? You were supposed to come up with a better one.
Now? Tis only the faux president, and his filtered, gated, or even closed fake forums.
Staged only for the camera, and his supplicants.
Arranged, produced in advance. In entirety.
Phony
. Fraudulent.
Just like the bug who helms and commands them.
Resembling nothing from America's past. Where this country's citizens would join together to
decide what is best for them and country.
Even, heaven forbid ... agreeing to disagree. Now, it is only what the foreign born, illegitimate, socialist, fascist
(like all good Islamists)
tells us.
Obey me!
Into the abyss Obama has tossed our freedom, our liberty.
Sans any concern. For G*d or country. Those who would dare to express a different opinion, are discouraged. By actual violence, and the ongoing threat thereof. No longer is this a nation of individuals who consent to be governed. It's Obamaland, his way ... or the highway (do watch your back, keeping an eye on the out of control Hopey McChange bus!).
Sorry F*ckface. Just because you were somehow able to crawl up out of the toilet bowl. And then standup and walk on two legs? Doesn't mean we're gunna play. Sorry Barry.
We ain't gunna blindly ride with you [like your indoctrinated herd of Obots (get a clue dildo. Get a f*cking clue)].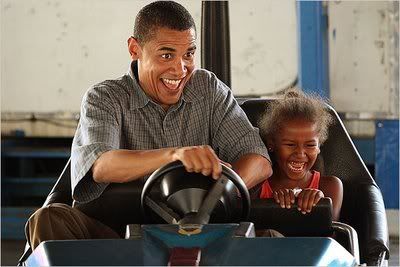 Did you really think we were going to hold your hand and smile. While you drive this country off a cliff (pinhead)?
Who the f*ck do you think you are? [Well
(via Dr. Sanity),
we do in fact already know].
We will not be silent. Sorry. We will not surrender our voices. We will not surrender our country. We will not surrender at all. Enjoy your remaining days as
Pharoah
. You are nothing but a worthless, foreign born traitorous piece of sh*t. We will not obey. Take a hint. And while you're at it, change your (own) diaper.
You smell pig.