It's time once again for funny riot photos .... Hong Kong edition.
Making that fashion statement.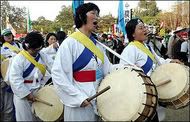 Style through color coordination.
Drama.
Be afraid.
Be very .....
Very afraid.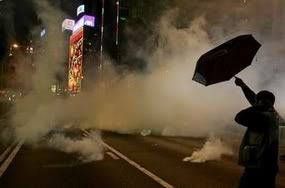 Of course one should always remember to bring an umbrella to a tear gas fight (another fashion tip).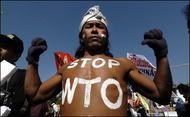 And, you can't have a peaceful demonstrative gathering without signs (no Sir or Maam). Go Packers!
Go white trash!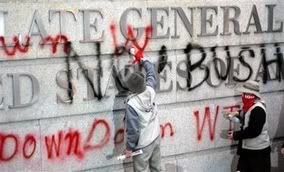 Go 'street artistes.'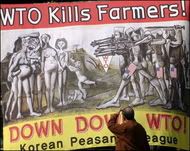 Go really deranged street artistes.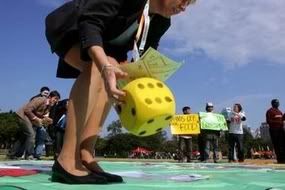 Playing WTOpoly, come on now .... baby needs a new pair of Chinese shoes!
I'm bushed ..... whew. This riot sh*t is hard work.
I was for WTO ..... before I was against it.
Previous Editions of .... Funny Riot Photos:
"Fascist Bush! You are the terrorist!"
Mohammed vs. Francois. Round # 11