Don't try this at home.
Man Tries To Scare Hiccups Out Of Nephew, Kills Him.
Uncle Commits Suicide After Realizing What He Did.
BOGOTA, Colombia --
A Colombian man who tried to startle his nephew from a bout of the hiccups by pointing a gun at him accidentally pulled the trigger and killed him.
Coming soon to pay per view .....
Lion Mutilates 42 Midgets in Cambodian Ring-Fight.
An African Lion is responsible for the death of 28 Cambodian Midgets.
Spectators cheered as entire Cambodian Midget Fighting League squared off against African Lion. Tickets had been sold-out three weeks before the much anticipated fight, which took place in the city of Kâmpóng Chhnãng.
(Of course if you believe this ..... then you already think that Hillary is going to be our next President).
Man pedals world's tallest unicycle at Silverdome.
After about 40 minutes, and a few attempts, he rode the 115-foot tall cycle 28 feet to the chants of "Sem, Sem, Sem" and declared the night a success.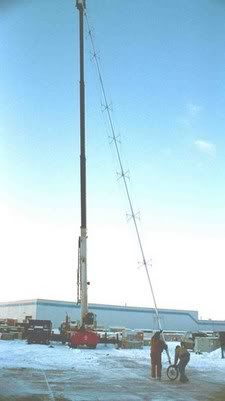 Poor Work Performance Blamed on Internet.
KUALA LUMPUR, Malaysia -
About 20 percent of government staff in one Malaysian state use the Internet for personal activities including downloading pornography, music and games, the national news agency reported Tuesday. This was one of the main causes of poor work performance in Johor state, Bernama said quoting a top state official .....
And for an even larger waste of time .....
Japan Scientists Find Million-Year-Old Ice.
TOKYO -
A team of Japanese researchers drilling on Antarctica has recovered what is believed to be the oldest sample of ice ever — possibly dating back 1 million years, officials said Tuesday.

The ice sample was taken from a depth of 9,994 feet into the Antarctic ice sheet near the Japanese camp at Fuji Dome, according to Yuji Umezaki, an official with the education and science ministry.
There are unconfirmed behind the scenes rumours of a fierce bidding war between Grey Goose distilleries, and Senator Edward Kennedy. For the antique ice. Booze hounds everywhere are watching the unfolding events.
And lastly, in our ever present holier than thou countenance (always striving for an honest ideal, whatever the outcome/reality). We must admit to being discouraged at this site's flatlined readership. Which pretty much went away a couple of days before Christmas, and not returning. From a solitary peak of four hundred fifty (Althouse), to a steady two to three hundred per day. During the Pajamas Media bashing heyday. But with unexplained search engine anomalies no longer sending clicks on posts which (flatteringly) brought good traffic in and of themselves in the past, and a feeling of wasted effort/futility. I am beginning to question further energy expenditure vis-a-vis enjoyment taken. Currently my two biggest drivers of traffic are:
Nude Female Midgets blogging about Pajamas Media.
And
Best Blonde Joke Ever ......